Contact Matthew Noedel at Noedel Scientific to discuss the best way to examine, evaluate, test, organize and present your forensic or scientific evidence. With over 21 years of forensic experience you can be assured that Noedel Scientific will provide the best and most comprehensive forensic analysis and presentation available. Review the services below to see how Noedel Scientific can help.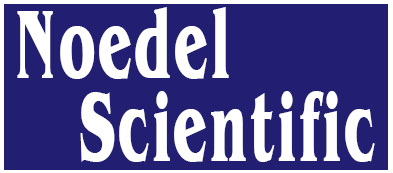 Call (253) 227-5880 or email

Crime Scene Reconstruction
Crime scene examinations are not just limited to houses. Large outdoor scenes, vehicles, residences and other locations that may contain evidence should all be evaluated. The reconstruction process takes a holistic approach to an event and incorporates the evaluation of police reports, witness statements, laboratory reports and medical or autopsy data to scientifically test the theories developed by the various agencies involved.
Bloodstain Pattern Analysis


The evaluation and examination of bloodstains at crime scenes is often overlooked and misunderstood. Bloodstains can exist on clothing, walls, hidden behind baseboard or under carpets. Don't underestimate the significance of bloodstains. Noedel Scientific provides state of the art blood detection and analytical techniques in the interpretation of bloodstains associated with a crime scene.
Firearm Analysis
Scientific testing of all aspects of firearms and ammunition - mechanical operability, evaluation of internal mechanisms, design, performance, gunshot residue generation, ballistics, trajectories, ricochets and more - is conducted at Noedel Scientific with the highest level of expertise. Years of training and bench level experience with thousands of firearms helps form the basis of this expertise.
Shooting Reconstruction (Including Officer Involved Shootings)


Because many crimes involve firearms and police officers are issued firearms, the reconstruction of shooting events is often critical in forensic casework. Many forensic practitioners "dabble" in firearms and may not provide the appropriate valid scientific assessment a firearm related case requires. Matthew Noedel has been a firearms examiner for over 14 years, is a distinguished and certified member of AFTE (the Association of Firearm and Tool Mark Examiners), the former Editorial Secretary of the AFTE Journal, and maintains excellence in forensic firearm analysis.
Specialized Training
A variety of general forensic and individual courses can be customized to meet your needs. Look for courses on Bloodstain Pattern Analysis, Shooting Reconstruction and other Special Topics in Forensic Training.

Case Review and Reanalysis
Evaluating and determining if appropriate work was conducted or identifying what additional work may help reveal the truth about an event should be conducted. With over 18 years of broad based experience in forensic science, Noedel Scientific can review scientific data and help you understand scientific reports and data collection.
Expert Witness, Court Presentation and Testimony
All examinations conducted by Noedel Scientific may ultimately lead to court proceedings. Matthew Noedel has qualified as an expert in Municipal, Superior, and Federal Courts as a Firearms and Crime Scene Expert. Testimony is always given in a clear and confident manner often using computer-assisted demonstrations and presentations as needed.